SKIATHOS

SKIATHOS

ALEXANDROS PAPADIAMANTIS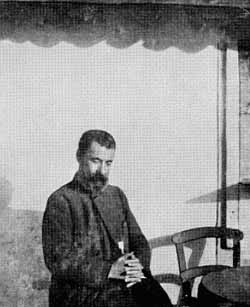 Papadiamantis is undoubtedly the greatest classical author of modern Greek prose.
He wrote about 170 short stories and some novels. He also translated works of Dostoyevsky, Turgene and of De Maupassant to Greek. Because of his ascetic life he was also known as the "untonsured monk".

Papadiamantis used a distinctive idiomatic language that was a perfectly balanced mix of Byzantine Greek, New Testament Greek and vernacular expressions from Skiathos. In his writings, Papadiamantis paints life in Skiathos through nostalgic and poetic images.
Please share your opinion of it with other travelers. Write a review!